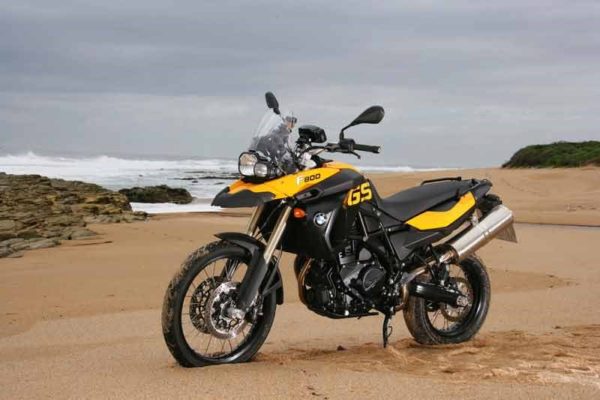 Rental Bike Gran Canaria BMW F800 GS, agile and comfortable, feel free to explore the Island.  The island of Gran Canaria has thousands of kilometers of roads with countless curves and beautiful scenery where driving bike becomes an unforgettable experience. BMW F800 GS, because, like you, enjoy the pleasant sensation produced on the scooter and know what you want, we can offer quality and good service to ensure both your enjoyment and your safety. Rent your bike with us! Rental Bike Gran Canaria. We have the office in the south of the island of Gran Canaria, located in Puerto Rico where we will be happy to assist you. Don't worry about transfer, a member of our company comes to pick up you at Hotel and take to the Office and back again to the Hotel when you leave the mobike, ( only south of island ).
Rental Conditions:
ID Card or Passport needed
Driving license valid for Spain
Deposit required from 150.00 € –  Credit Card or Cash
Rental prices includes
All taxes
Insurance (fully comprehensive with retention in the amount of the deposit)
1 Lock
2 Jet Helmets
Rental Bike Gran Canaria 
Book with ease and full confidence here, you can check availability through our section contact. 
maybe you're interested : AYAGAURES VALLEY TOUR  with ELECTRIC BIKE
Product details
Rental Bike Gran Canaria BMW F 800 GS

Engine
Type
Water-cooled 4-stroke in-line two-cylinder engine, four valves per cylinder, two overhead camshafts, dry sump lubrication
Bore x stroke
82 mm x 75.6 mm
Capacity
798 cc
Rated output
63 kW (85 hp) at 7,500 rpm (possible 35 kW (48 hp) at 7,000 rpm
Max. torque
83 Nm at 5,750 rpm (derating 63 Nm at 6,000 rpm)
Compression ratio
12.0 : 1
Mixture control / engine management
Electroinc intake pipe injection, digital engine management (BMS-K+)
Emission control
Closed-loop 3-way catalytic converter, emission standard EU-3
Performance / fuel consumption
Maximum speed
Over 200 km/h